Why Don't Amzon promote their Auctions? Amazon auctions don't cost anything to list, they have a secure payment system in place, they have a trusted name, yet amazon don't promote this service at all.
Well amazon don't promote Marketplace (third party sales) either, but there is little need to do this as the product searches show the prices from 3rd party sellers quite adequately. Yet Amazon don't take this opportunity and they are about the only internet company that are in a position to compete with Ebay and give the consumer some real choice.
The only draw back with amazon auctions are only one image is permitted and their is a limit to html available to use and only 3,700 characters allowed. Not that much of a drawback really!
Well, I'm going to be putting my money where my mouth is and list a few things on amazon auctions and see what happens as a result.
The only down side I can see is that I will not be able to see how many people actually view my auction. I suppose I could look for an image hoster that will provide impression counting if I wanted to get scientific, and perhaps I will as this experiment continues.
The 2 items I have listed on amazon tonight are shown below, with breif details and with links to the amazon auction. I'm going to attempt to add tracking id's to these links, so let me know if that causes them not to work.
proargi9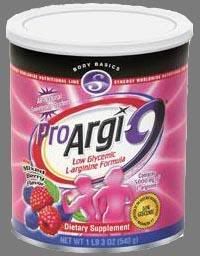 ProArgi-9 Mixed Berry Flavor uses an all-natural sweetening system to deliver its delicious fruity taste. Like regular ProArgi-9, it contains 5,000 mg (5 grams) of elemental pharmaceutical grade l-arginine. IT IS A LOW GLYCEMIC PRODUCT. It does not contain sucralose and only contains natural sweetening from the mixed berry fruits.
One of the previous problems with L-argine has been its taste - this product overcomes that problem with the natural berry flavour.
ProArgi-9 Mixed Berry Ingredients:L-arginine, L-leucine, L-isoleucine, L-valine, Gamma Oryzanol, Transferulic acid Trutina dulcem (fruit sugar, natural flavors, kiwi fruit), fruit acids, natural berry flavors, beet powder (for color), silicon dioxide (flow agent).
L-arginine has been in the forefront of medical interest for many years and is considered one of the most important nutraceuticals ever developed.
The L-arginine phenomenon is changing standard methodologies in circulatory health, immune function, adiposity-generated concerns, blood pressure, sexual function, and human aging.
L-arginine provides one of the building blocks necessary for the body to maintain its own growth hormone levels, which may help promote muscle mass, support muscle growth, and stimulate muscle development.
The exclusive patented ProArgi-9 formula was developed by leadingl-arginine researcher Dr. Ann de Wees Allen. It has been safely used in humans since 1983. Dr. Allen received the first glycemic patent ever awarded for her development of the low glycemic delivery system in ProArgi-9. The methodology developed exclusively for ProArgi-9 is proprietary, and involves a complex 32-step process to extract the non-competing properties from organic fruits.
ProArgi-9 is used and promoted by famous world-class athletes who use it to bolster their nutritional intake and enhance their athletic performance.
ultimate raw meal
Made from raw, wildcraft, mostly organic, properly sprouted and fresh-freeze dried ingredients, The Ultimate Meal replaces up to 20 products.
It is a complete food, has a great taste, has optimum fibre, satisfies hunger, has Kosher ingredients, is potent in anti-oxidants and essential fatty acids, and replenishes glycogen.
It is ABSOLUTELY FREE FROM: GMO, soy, whey, nuts, yeast, salt, matadextrin, dairy, egg, cholesterol, wheat, gluten, sugar, and fructose.
As the names suggest, THE ULTIMATE MEAL is the finest, most potent and complete sources of nourishment available anywhere at any price.
WHY ?
We believe that the optimum source of nourishment for the human body does NOT come in the form of synthetic vitamins, minerals, anti-oxidants, tablets, powders, pills, or for that matter, cooked or processed foods or any animal products. It DOES, however, come in the form of raw, properly sprouted, freeze-dried, cold-milled and preferably organic plant foods that have their enzymes and nutrients intact as nature intended, as well as natural, potent anti-oxidants in optimum, not trace amounts.
THE ULTIMATE MEAL® is the only products to fill this need. No gimmicks, just the ingredients which are the ultimate FOOD sources of each and every nutrient essential for optimum health, vitality and energy. In most cases this eliminates the need to take any supplements (vitamins, minerals, anti-oxidants, etc.) which normally pays for itself.
THE ULTIMATE MEAL® is totally free of yeast-based vitamins and minerals, soy protein, MSG, salt, wheat, corn, yeast, eggs, dairy products, sugar, honey, fructose, caffeine, ginseng, etc. as well as artificial preservatives, flavors, coloring, fillers and animal products.
WHEN?
At least TWO servings daily. THE ULTIMATE MEAL® is the most efficient and nutritious meal you can have. Ideal for BREAKFAST, LUNCH and/or DINNER. It also does wonders AFTER EXERCISING, as it revitalizes the whole body. And yes, most people tell us that it keeps their hunger satisfied and their body energized far longer than conventional meals (about 3-6 hrs).
DIRECTIONS
Prepared in a blender, usually with a whole fruit smoothie.